HR Awards: Setting the Standard for HR Excellence in India
In the landscape of HR Awards in India, one platform stands out as the epitome of excellence and innovation: the HR Distinction Awards organized by the HR Association India. Regarded as the best HR awards in the country, the HR Distinction Awards honor organizations and professionals who have demonstrated outstanding achievements, pioneering practices, and transformative contributions to the field of Human Resources.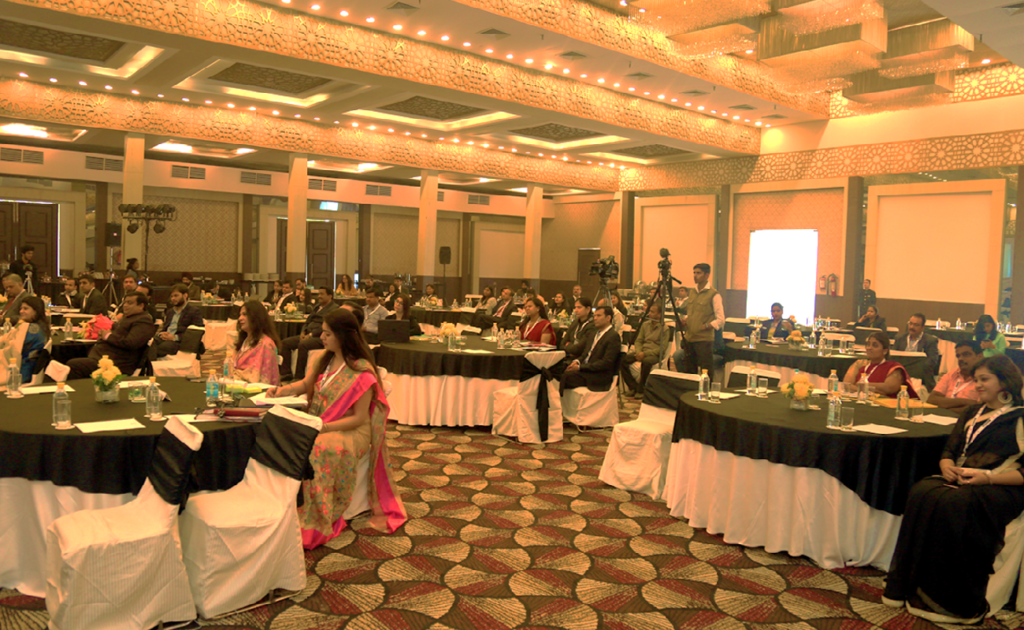 The HR Association India, a respected professional association, has been at the forefront of promoting excellence in HR practices and creating a platform for knowledge sharing and collaboration among HR professionals. The HR Distinction Awards organized by the association recognize and celebrate the crème de la crème of the HR community in India.
What sets the HR Distinction Awards apart is their rigorous and comprehensive selection process. The awards are not just based on self-nomination or subjective assessments; they follow a meticulous evaluation framework that assesses nominees against stringent criteria. This ensures that only the most deserving organizations and professionals receive recognition.
The HR Distinction Awards cover various categories that reflect the multifaceted nature of the HR profession. These categories encompass diverse areas such as talent acquisition, employee engagement, learning and development, diversity and inclusion, HR technology, and overall HR strategy. By recognizing excellence across a wide range of domains, the HR Distinction Awards showcase the holistic nature of effective HR practices and highlight the importance of a well-rounded approach to talent management.
The awards ceremony itself is a grand affair, bringing together luminaries from the HR industry, corporate leaders, and thought leaders. It serves as an invaluable networking platform, fostering connections and collaborations among HR professionals, and creating opportunities for learning and growth.
The HR Distinction Awards not only celebrate the achievements of organizations and professionals but also inspire others to strive for excellence. By showcasing innovative practices and success stories, the awards act as a catalyst for positive change within the HR community. They encourage organizations to embrace progressive HR strategies, adopt cutting-edge technologies, and implement transformative practices that lead to enhanced employee experiences and organizational success.
The World HRD Congress, held annually, is a renowned event that brings together HR professionals from around the world to share knowledge, experiences, and best practices. The congress hosts the HR Excellence Awards, which recognize organizations and individuals for their exceptional contributions to the field of HR. The World HRD Congress 2023 promises to be an exciting platform for learning and networking, culminating in the prestigious HR Excellence Awards ceremony.
Another noteworthy event in the HR domain is the ET HR Awards. These awards celebrate excellence in HR practices and strategies across various industries in India. The ET HR Awards 2022 witnessed a gathering of distinguished HR professionals, industry leaders, and experts. The awards highlighted innovative approaches adopted by organizations to enhance employee engagement, talent development, and overall organizational effectiveness. The ET HR Awards 2023 are highly anticipated and expected to raise the bar even higher.
The Confederation of Indian Industry (CII) HR Excellence Awards recognizes organizations that demonstrate exceptional HR practices and contribute to the development of their workforce. These awards serve as a platform for sharing best practices, learning from industry leaders, and inspiring organizations to strive for excellence in their HR functions. The CII HR Excellence Awards encourage organizations to adopt innovative approaches and continuously improve their people management practices.
The Society for Human Resource Management (SHRM) is a globally recognized HR professional association. In India, SHRM organizes the SHRM HR Excellence Awards, which honor organizations that have implemented exemplary HR strategies and initiatives. The awards recognize the positive impact of HR practices on employee engagement, organizational culture, and business outcomes. The SHRM HR Excellence Awards 2022 showcased the innovative and transformative efforts undertaken by organizations to create high-performing workplaces. The event inspired HR professionals to push boundaries and achieve excellence in their respective organizations.
PeopleFirst HR Excellence Awards celebrate organizations that prioritize their people and drive their success through effective HR practices. These awards focus on recognizing organizations that have excelled in talent acquisition, employee engagement, learning and development, diversity and inclusion, and overall HR strategy. PeopleFirst HR Excellence Awards showcase organizations that go the extra mile to create a conducive work environment and nurture their employees' growth and well-being.
The BW HR Excellence Awards, organized by Business World, is another prestigious platform that recognizes organizations and individuals for their exemplary contributions to the field of HR. These awards highlight the significance of strategic HR initiatives in driving organizational success. The BW HR Excellence Awards 2022 acknowledged organizations that implemented innovative HR practices to attract, develop, and retain top talent. The event showcased inspiring success stories and celebrated HR leaders who are driving positive change within their organizations.
Apart from these specific awards, there are several other HR award platforms that acknowledge excellence in the HR domain. These include the HR Vendors Awards, which recognize the contributions of HR service providers and technology vendors in supporting HR functions. The awards highlight the value and impact of HR solutions in addressing organizations' people-related challenges.
In the fast-paced and ever-evolving world of HR, it is essential for professionals to stay updated with the latest trends, best practices, and emerging technologies. Industry events and awards ceremonies provide excellent opportunities for networking, learning, and benchmarking against the best in the field. Participating in HR award programs not only allows organizations to gain recognition for their efforts but also serves as a catalyst for continuous improvement and innovation in HR practices.
The HR Excellence Awards for 2023 hold great promise in showcasing the remarkable achievements and advancements made in the HR domain. As organizations continue to prioritize their people and invest in their development, these awards provide a platform to celebrate and share success stories that inspire others to raise the bar.