An Ambitious Initiative of HRAI



Center of Excellence in Advanced Digital Technologies for Higher Education Institutions
(Engineering and Management)
*A high priority initiative of HRAI to strengthen the collaboration between academia and Industry
*Do you want your institution to become a model and aspirational for candidates as other premier institutes around the country?
*HR Association India (HRAI) understands the growing demand of entry-level engineering and management workforce with Digital Technology skills and is taking initiatives to meet the Industry demand
---
COE in ADVANCED DIGITAL TECHNOLOGIES
Empowering Students in Digital Technologies such as Data Analytics, Artificial Intelligence, Machine Learning, Internet of Things, Cloud Computing, Blockchain and latest cutting edge Management Principles and Analytics
---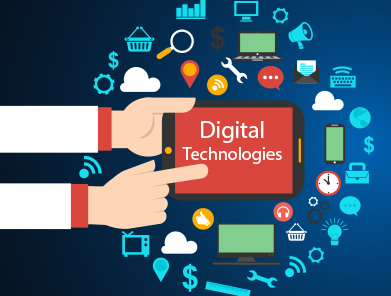 Why institutions must consider Digital Technologies (DT)?

• The research found that DT skills are more important than ever, but supply isn't meeting demand. Colleges and universities can expand their offerings in how they prepare students for careers, because DT skills are needed in nearly every role in today's companies.
• DT skills initiatives pay off. Academic institutions that have DT skills initiatives especially those who train students on the most required skills — see higher job placement rates for their students.
• Meeting this increasing demand for data skills gives academic institutions a significant opportunity to differentiate themselves.
Need For Data Skills Are On The Rise, Academia needs to improvise to Meet Them.
WHY DIGITAL TECHNOLOGIES SKILLS VITAL FOR STUDENTS?

• Tech companies, and indeed all organizations in the digital economy, are
coming to realise that digital skills are vital for employees in the digital era.
• As the digital revolution sweeps across industries, it transforms business models and reshapes the value chains.
• The era of digital transformation is upon us
• To shape the future, we must join forces
ROLE OF HIGHER EDUCATION INSTITUTIONS (HEI) IN DIGITAL ECONOMY

• The digital revolution is powered by technologies such as mobile technology, the internet, computer processing, machine learning, artificial intelligence, robotics, data or information processors, and nanotechnology.
• Every existing and new software products and applications demands Digital technologies.
• It is therefore important that Institutions have CoE in Advanced Digital Technologies to create a firm entry-level talent base catering to the needs of this high-tech industry
KEY OBJECTIVES OF HRAI COE
The aim of CoE is to empower young engineering and management graduates in the advanced digital technologies for the current job market.
The learner will be closely mentored by Industry Professionals, who have excelled in various technologies and are currently working as eminent professionals in top tier organizations
CoE team will make sure the learners are aware of the Job opportunities and make them employable in the industries that are relevant to the skillset they have been trained for.
CoE focusing more on the practical applications and technical know-how which is important for a life-long learning.
CORE FUNCTION OF HRAI COE

• To provide training and virtual Internship under Industry experts for students of engineering and management with special focus on Advanced Digital Technologies
• Virtual internships are provided in order to get an enlightening experience and a precise industrial exposure from the industry experts.
• Organize webinars in the areas of emerging technologies, invite innovative ideas and nurture Innovation talents.
• To make students work on real-time case studies and problems
• Define and promote best practices and standards followed across the globe in emerging technologies.
• Engage in capacity building, training and orientation for students to facilitate achievement of their goals.
VALUE PROPOSITION FOR THE INSTITUTIONS


• Training and virtual internships under industry experts in Advanced Digital Technologies makes students have better edge in placement
• HR Connect
• "Center of Excellence" from HRAI
• "College of Excellence" Award from HRAI : www.hrdawards.in
•Internship certificate for students
WHAT NEXT?
• HR Association India (HRAI) inviting application from the Engineering and Management Colleges / Universities for Center of Excellence (CoE) in Advanced Digital Technologies MOU signup
• Application link: Click Here

For any queries/clarifications kindly contact Mahalingam at 9840605037 or
Mahalingam@cotpot.in or Sophia at 79822 04541